Glamping for kids
The Shepherds Hut can be linked to one of the cottages using their bathroom and kitchen factilities.  It has mains electric but no heating, so is suitable for use in the summer months only, perhaps for the teenager in a family.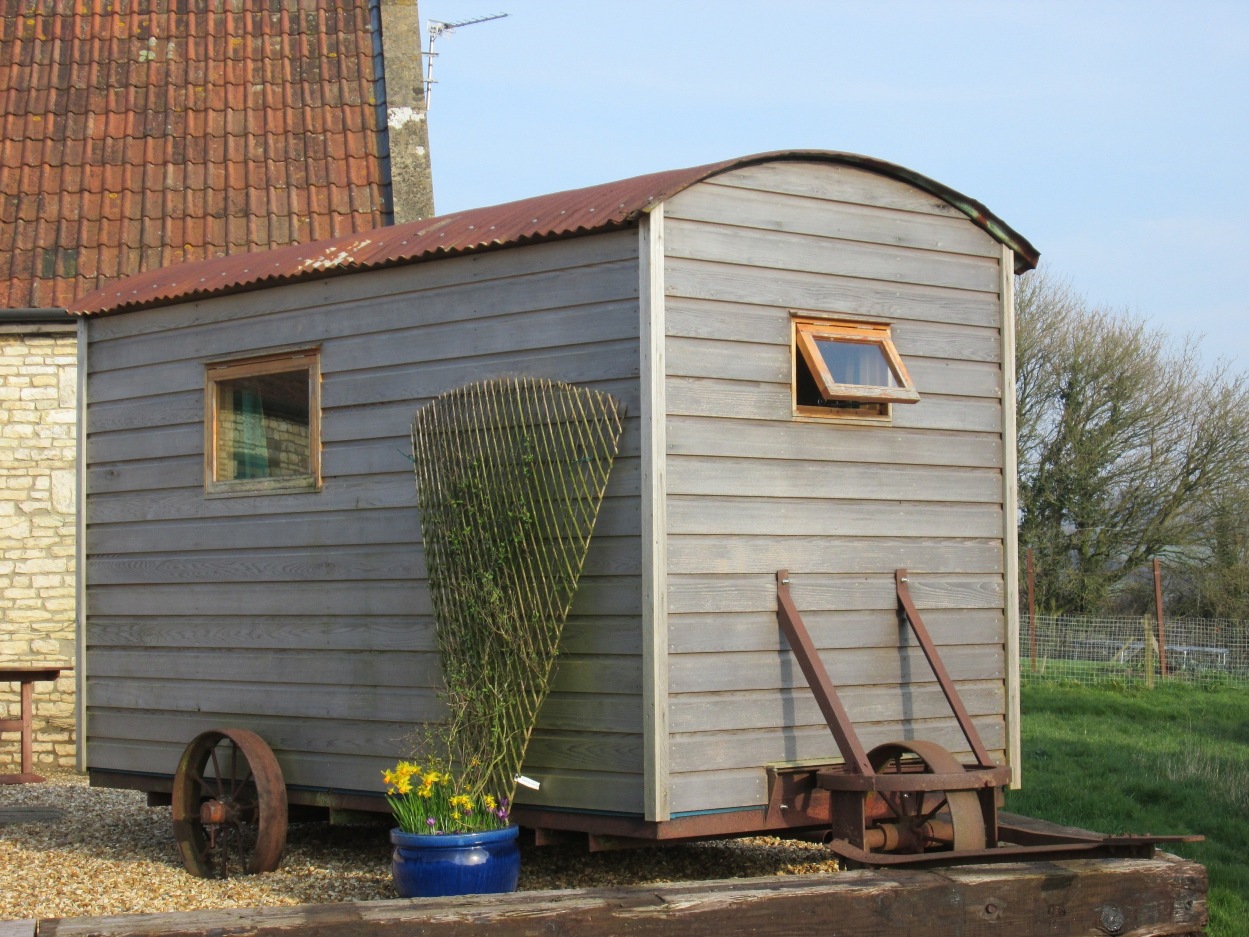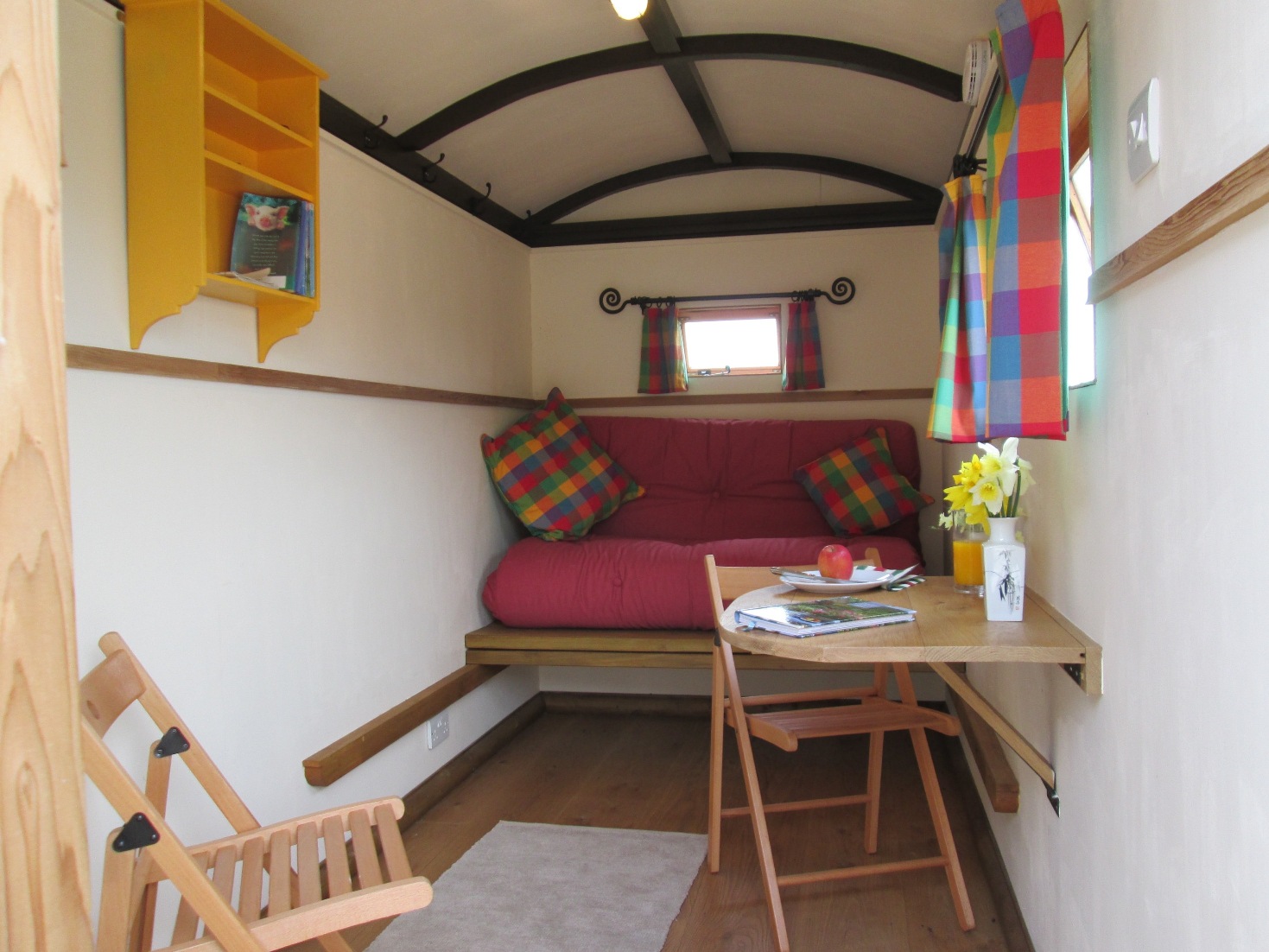 Although used by Tom's father on the farm to house the engine which drove the milking parlour, shepherd's huts were originally used as a mobile home and working shed by shepherds out in the fields.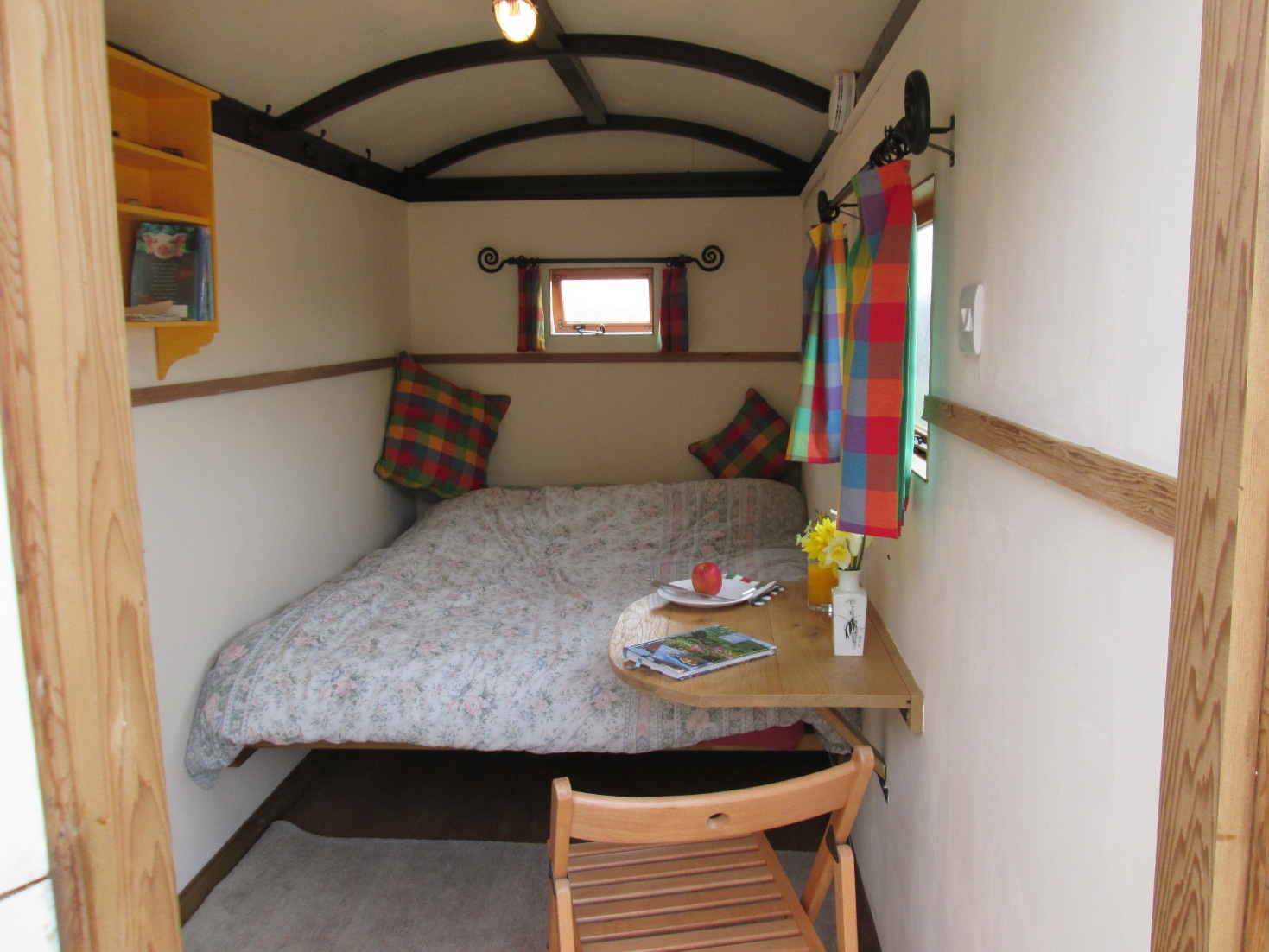 Our shepherds hut can still be moved around, pulled by a tractor, but on metal wheels it is a bumpy ride.  We restored as much as possible of the original construction, and most of the original metal work remains as well as the roof.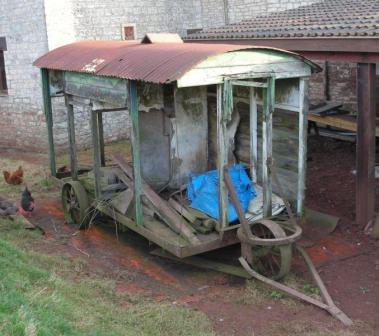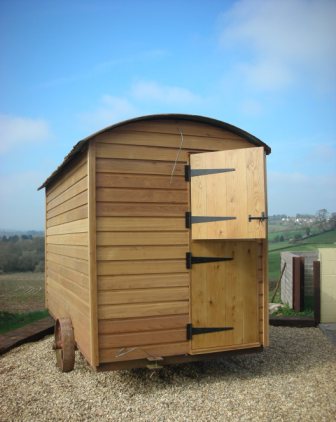 ---