Glamping for kids
The Shepherds Hut has now been decorated and has mains electricity.  There is a settee that converts into a 5ft wide futon bed, a table and chair and small book case.   No heating though so suitable for use in the summer months only, but a bit of fun if you fancy a night camping out.
Although used by Tom's father on the farm to house the engine which drove the milking parlour, shepherd's huts were originally used as a mobile home and working shed by shepherds out in the fields.
The shepherds hut can still be moved around, pulled by a tractor, but on metal wheels it is a bumpy ride.  Unfortunately all the wood had deteriorated too far to be restored, but the original metal work remains as well as the roof.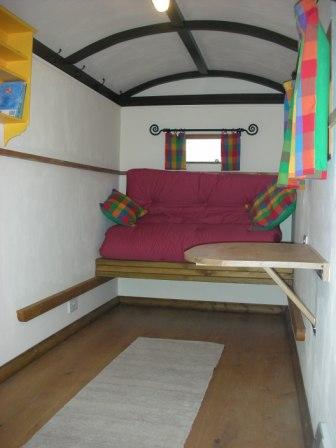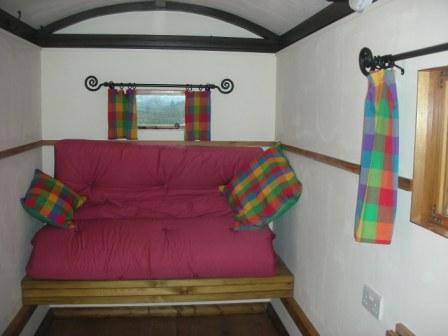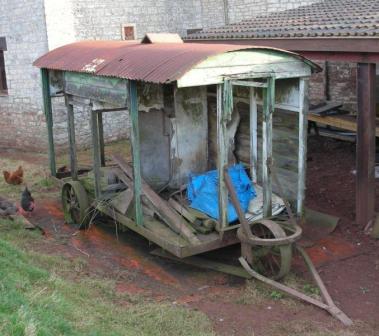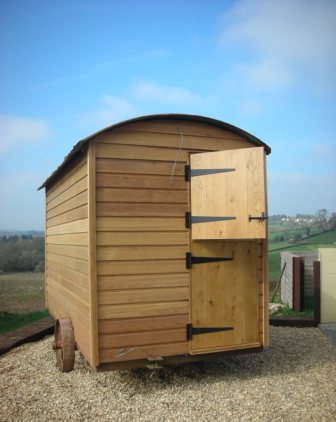 ---